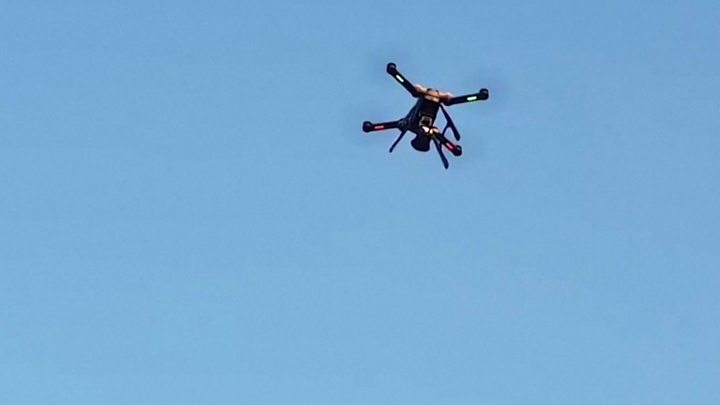 Germany will "largely" shut its borders with France, Switzerland and Austria from Monday to stop coronavirus spreading, government sources say.
Other EU states are also taking radical action, with Austria banning gatherings of more than five people from Monday.
Dutch schools are to close from Monday until 6 April, while bars, sports clubs, sex shops and coffee shops will be shut from Sunday night.
The moves follow strict measures taken by France and Spain on Saturday.
In Italy, the number of deaths in a 24-hour period reached a new high, up by 368 since Saturday to reach a total of 1,809. Of those, 1,218 were recorded in the Lombardy region, which is home to the business hub of Milan.
Spain recorded 97 more deaths and 2,000 new cases in the past 24 hours, bringing the country's total death toll to 288 and overall number of cases to 7,753.
France, with 4,469 confirmed cases and 91 deaths, is holding local elections, despite the shutting of cafes, restaurants and most shops.
In Switzerland, the number of infections have leapt by 800 to reach 2,200 in just 24 hours.
The World Health Organization (WHO) said on Friday that Europe was now the "epicentre" of the pandemic.
WHO head Dr Tedros Adhanom Ghebreyesus has urged countries to use aggressive measures, community mobilisation and social distancing to save lives.
How will the German border shutdown work?
According to German media, the borders will close at 08:00 (07:00 GMT) on Monday. However, goods will continue to flow between the countries and commuters may still cross the borders.
The aim is to contain coronavirus but also reportedly to curb panic-buying by foreigners which has led to some supply problems in the border regions.
Germany has seen at least nine deaths with coronavirus and 4,585 cases of infection.
Germany, which is strongly committed to the Schengen agreement on borderless travel, has nonetheless faced mounting pressure to close its frontiers.
Three of Germany's neighbours – Poland, the Czech Republic and Denmark – have already closed their borders or introduced severe restrictions.
"The spread of the virus has to be slowed," Thomas Strobl, interior minister of Baden-Württemberg state, was quoted as saying by AFP news agency.
"The basic rule should be: anyone who doesn't urgently need to cross the border should not cross the border."
Anxious whispers in the sunshine
By Imogen Foulkes, BBC Geneva correspondent
For everyone here, life has changed. Parents are desperately looking for childcare following Friday's announcement that schools will close from Monday. Thousands of families who booked Easter holidays abroad must cancel: there are few countries the Swiss can travel to at the moment.
But on this sunny weekend, people are out and about. Restaurants are limited to 50 people but business is quite brisk. Tables are 2m (6ft) apart and disinfected regularly.
One elderly lady, carefully washing her hands after enjoying a hot chocolate, says she knows it's important to follow the rules. But, she adds, "I won't stop social contact." And yet that is exactly what the government wants her to do.
Meanwhile a waitress whispers that she doesn't think the restaurant will stay open much longer. She's worried for her job. In canton Ticino, and in Basel, the restaurants are already closed.
What is happening in other EU states?
Austrian Chancellor Sebastian Kurz urged people to self-isolate and banned gatherings of more than five people as of Monday.
He added the UK, the Netherlands, Russia and Ukraine to a list of countries, entry to whose citizens is restricted. Schools and most shops will be closed from Monday, following an earlier announcement.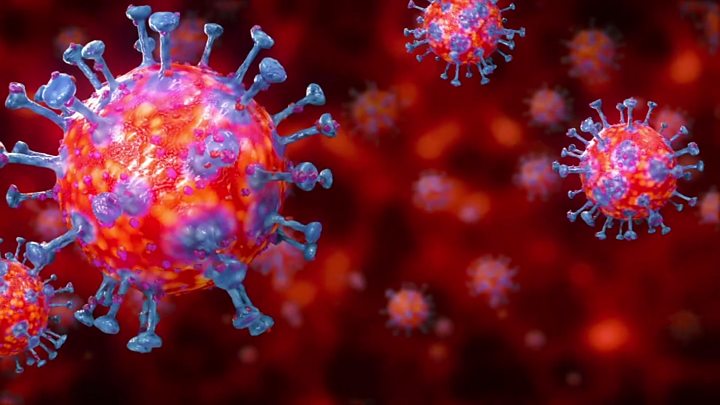 In other developments:
A man of 75 became the first person to die with coronavirus in Hungary
Nobody will be allowed to enter the Republic of Cyprus without a medical certificate confirming they do not have coronavirus, and those who do face compulsory 14-day quarantine
The prime minister of the Czech Republic, Andrej Babis, is proposing to place the entire country under quarantine after cases rose from 214 to 231, with no fatalities
Romania, which has 123 cases, is set to declare a state of emergency on Monday
What are Spain and France doing?
On Saturday Spanish Prime Minister Pedro Sánchez said citizens should not leave home, except for buying essential supplies and medicines, or for work.
The state of emergency there will last for two weeks – more if deemed necessary and parliament approves.
In France the closure – which went into force at 23:00 GMT on Saturday – applies to restaurants, cafes, cinemas and nightclubs as well as non-essential businesses.
Prime Minister Édouard Philippe also asked people to reduce their travel, especially between towns, in the country of 63.5 million.
However, crowds of people could be seen out enjoying the sunshine on Sunday in the green spaces of Paris.
---
Are you in France, Spain or Austria? Have you been affected by the coronavirus? Share your experiences by emailing [email protected].
Please include a contact number if you are willing to speak to a BBC journalist. You can also contact us in the following ways:
WhatsApp: +44 7756 165803
Tweet: @BBC_HaveYourSay
Please read our terms & conditions and privacy policy